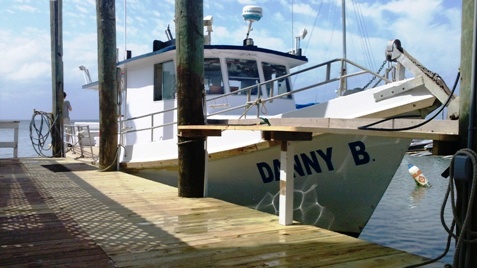 To experience some of South Padre Island's best bay fishing, take the Danny B out for a 4 hour cruise. The boat leaves from Louie's Backyard and goes out past the south end of the island to the edge of the bay Gulf of Mexico.
For all of March, they're running an $18.00 special that includes bait, tackle, and B.Y.O.B. You can find their coupon in the local island newspapers.
Captain Darryl Stiers will get you to the fish. But it's up to you to catch them. On the Danny B, SPI Life always takes some fish home for dinner.
After your cruise, fish cleaning for 50 cents each. Don't forget to tip the deck hand!