Welcome to SPI Life, the premier Internet location for details and information about everything South Padre Island.
Enjoy the site.
Up the bay where the fishing is good there lies a sunken boat. Judging by the cargo still left on board it appears it was last being used to haul construction materials for fishing shacks. Help SPI Life explore this sunken shipwreck found off Three Islands.
Click on the pictures to view the super high resolution shots.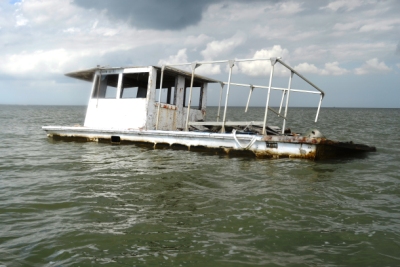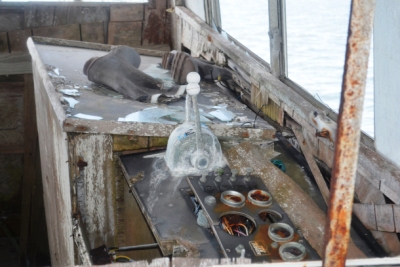 Want to look inside?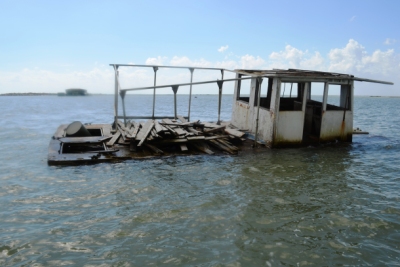 Got Cargo?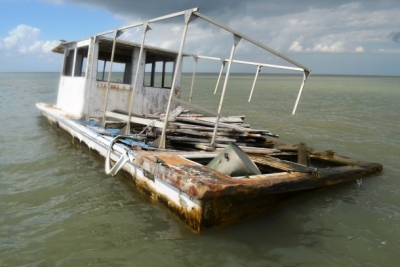 Another View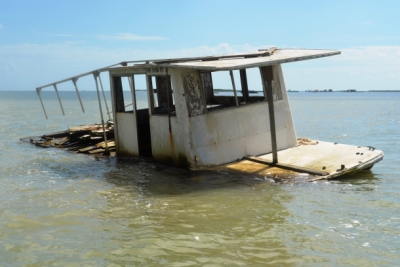 Here From The Front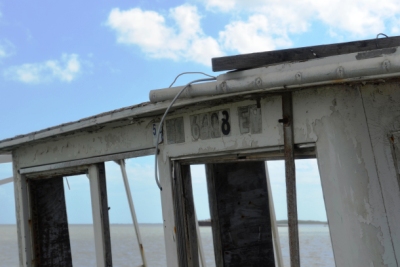 The Numbers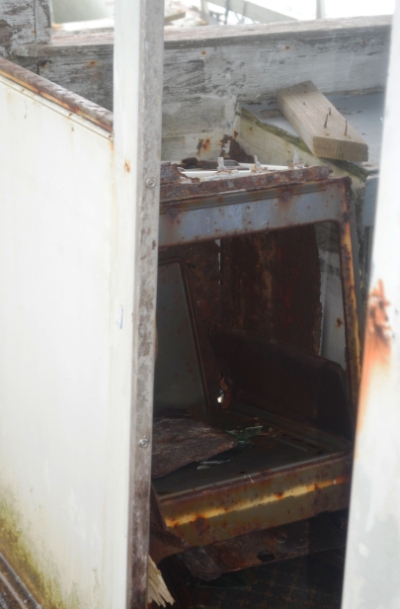 Had a Galley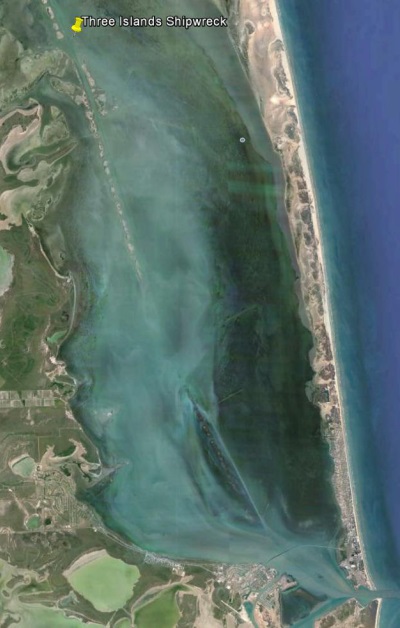 Where She Is Found